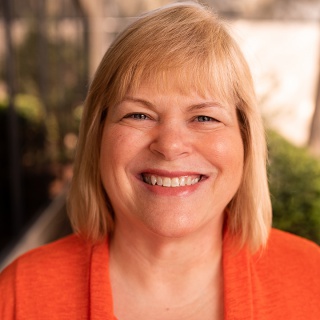 Hi, I'm Charla. I am the Financial Literacy and Political Engagement Specialist for CEFCU. I started with CEFCU in 1980 as a High School Co-Op and have worked in many positions throughout the company. I also serve as an officer on the Central Illinois Chapter of Credit Unions as well as an officer on the Illinois Credit Union League's Credit Union Political Action Committee board. I truly believe that we can all make an impact by being engaging with our local, state, and federal legislators.
When not at work, I like to read, knit, and spend time with my cat Aurora. During the winter I participate in a knitting group in my hometown and have had the opportunity to learn from some nationally known knitters! I also love spending time with my nieces and nephews and spoiling my great-niece.
I currently volunteer with the Peoria Park District as an escort for Vagabond Travel. This gives me the opportunity to go see plays and explore new destinations. Some of my favorite trips have been to Niagara Falls, watching the Chicago Cubs, and going to plays in Chicago.
Other articles by this author: