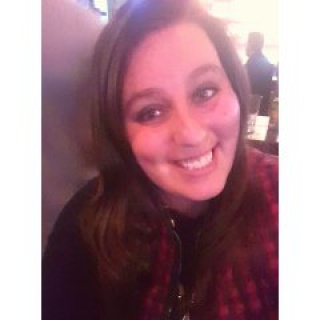 Hi, my name is Jami and I work in CEFCU's IT Web Engineering department. I've worked at CEFCU since 2015, starting in Scheduling Pool and then moving to my current Web Coordinator position. I graduated from Bradley University and am a lifetime supporter of Bradley Athletics, especially basketball. Besides Bradley, some of my other favorite sports teams include the St. Louis Cardinals, Green Bay Packers, and Golden State Warriors.
In my free time, I love to play softball. I grew up playing the game and I can't remember a time when I wasn't! I like to stay active by going on walks or riding my bike, but I also love my favorite TV shows. If I ever got the chance to be on Survivor or Big Brother, I would take it in a heartbeat!
On weekends you can find me spending time with my friends and family. I love going on weekend trips to visit friends, or adventures to new cities with my fiancé. I take the opportunity to travel every chance I get and hope to someday travel all over the US and world. My favorite place ever is Longville, Minnesota, where my family vacations every year to a resort of cabins on a beautiful lake!
A few random facts about me include: 1) I love being creative. I do freelance Graphic Design work, I love Pinteresting new crafts, and love to scrapbook. 2) I've never met a dog that isn't my friend! I was blessed to have Maggie, my black lab, as my best friend for 16 years, and I hope to someday find another companion as sweet as her. 3) I am a huge fan of the Harry Potter franchise. My third grade teacher read the first book aloud to my class, and I've never looked back since!
I'm excited to introduce you to a variety of fun topics as I begin this venture as a CEFCU blogger!
Other articles by this author: