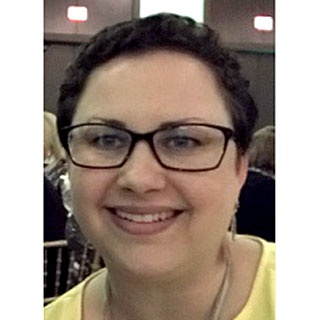 Hi! My name is Jenni and I am the Project Management Resources Manager. I've been with CEFCU for over 6 years. One of the many benefits of working here is I get the opportunity to volunteer as a Coordinator for the Junior Achievement Student Ambassador program and help prepare young people for the "real world."
Outside of work, I keep pretty busy, too. I volunteer as an EMT with the Spring Bay Fire Protection District. My husband and I love to travel and go places we've never been before. Especially places that involve being on or in the water. I also enjoy hosting dinner parties and I love cooking and baking. Some of my other pastimes include reading, house-hunting, event planning, and bargain shopping.
One of my most memorable times was New Year's Eve 1999 in Paris watching the parade of brightly lit Ferris Wheels along the Champs Elysees and walking home through streets so full of pedestrians that traffic was at a standstill – without even a thought of any Y2K dangers! (Remember Y2K?)
I was asked to share something about myself that most people don't know. Here goes – I have just a slight addiction to table linens.
Other articles by this author: