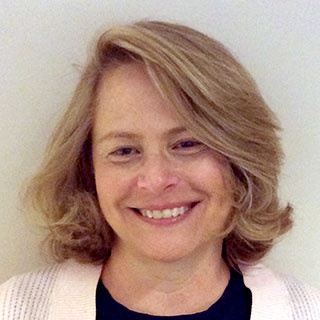 Hello, my name is Laura and I'm a Marketing Specialist in the Product Marketing Department. I've been with CEFCU over 24 years.
When not at work, I enjoy walking, gardening, traveling, reading historical non-fiction, baking, and supporting my kids in their careers and athletic endeavors… even learning how to play the "quiet game" watching my son golf. I also love Labrador Retrievers.
Something people might not know about me is I graduated from the College of Journalism at Marquette University in 1996 with Chris Farley (RIP) as my classmate. I have a yearbook picture to prove it.
I love to travel. I recently visited a fishing village in Yelapa, Mexico. Everything (and everyone) come and go from the mainland by boat - no cars. In the village, they "travel" on foot or by a horse or mule on cobblestone trails. What a beautiful and insightful experience.
I'm most proud of raising two great kids (who really aren't kids… they're young adults). My daughter will be graduating this May, and has already accepted a nursing position in Iowa City at the Univ. of IA Hospital. And, my son is on the men's golf team at ICC. I'll be busy this Spring!