If you are using a screen reader or other auxiliary aid and are having problems using this website, please contact us at 1.800.633.7077.
Stage Your Home

Stage Your Home
In many locations, the real estate market is extremely competitive. So, to help sell your home, make sure it stands out and gets noticed.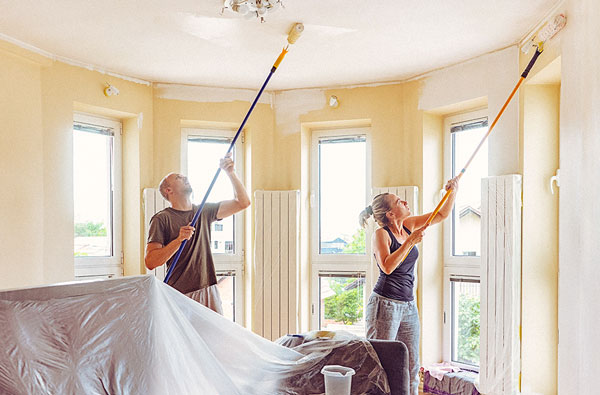 Staging — or making it appeal to the broadest possible group of people — is one way to do just that. It helps potential buyers visualize themselves living in your house.
Basic Staging Steps
Neutralize
Put away family photos, religious items, collections.
De-clutter
Pack up knick-knacks, clear off countertops, remove up to half your furniture. Consider renting a storage locker until your home sells.
Rearrange
Arrange furniture so buyers can move smoothly through the home. Highlight focal points in rooms, such as fireplaces, with furniture groupings.
Let it shine
Clean or replace carpets, wash or paint walls, pressure-wash siding and decks, and scrub, scrub, scrub — especially in bathrooms and kitchens. Turn on all lights and open drapes for showings.
Landscape
Mow and edge the lawn, trim the hedges, plant flowers. If your yard doesn't look well-maintained, buyers will assume your home isn't and drive by.
If your funds are limited, spend money where it shows. Buyers form first impressions from your front door and foyer, so make sure those sparkle. Is the doorknob wobbly? The doorbell broken? The doormat shabby? If you're debating replacing carpeting in the entryway or a back hallway, choose the entryway.
Be sure your changes make economic sense, though. Do normal maintenance, such as painting or replacing stained or chipped countertops, but don't install an expensive hot tub. Costs will vary, but the National Association of REALTORS® reports spending 1% to 3% of your home's asking price can often yield an 8% to 10% return.
Copyright 2017 Credit Union National Association Inc (CUNA). Information subject to change without notice. All other rights reserved.