Medical expenses can add up, but a Health Savings Account (HSA) helps you manage them and has tax advantages.*
HSAs
Open a CEFCU HSA if you're covered by a High-Deductible Health Plan*. Keep funds from year to year — even if you change jobs, medical coverage, or marital status.
Access funds through a CEFCU HSA Debit MasterCard®, online, or at any Member Center to pay qualifying medical expenses:*
Office visit co-pays
Prescription drugs
And more
The only time you pay an annual fee of $25 is if your HSA balance is less than $2,500.
Open your HSA today!
HSA Debit Card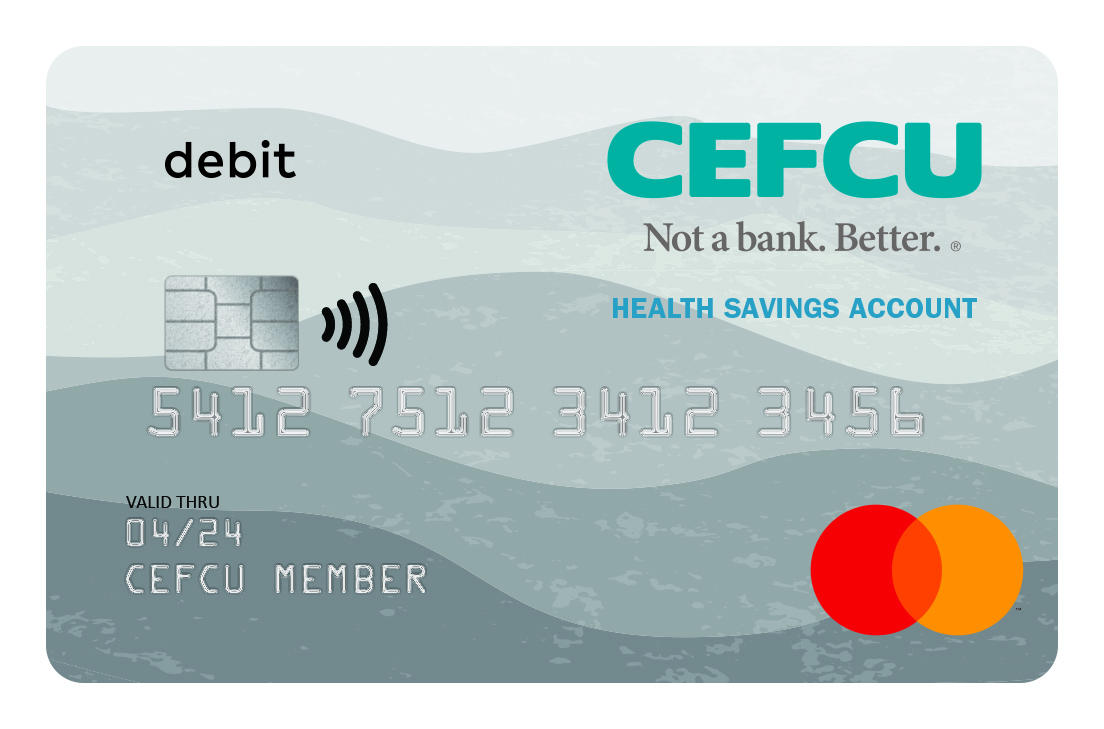 There's an easier way to use your HSA funds — the free CEFCU HSA Debit MasterCard.
You can use your HSA Debit Card wherever MasterCard, Cirrus®, or Maestro® are accepted. Plus, there's Zero Liability** on qualifying purchases.