If you are using a screen reader or other auxiliary aid and are having problems using this website, please contact us at 1.800.633.7077.
Spring Home Check

Spring Home Check
It's a good time to check the parts of your home that have held up through winter rain, snow, and ice.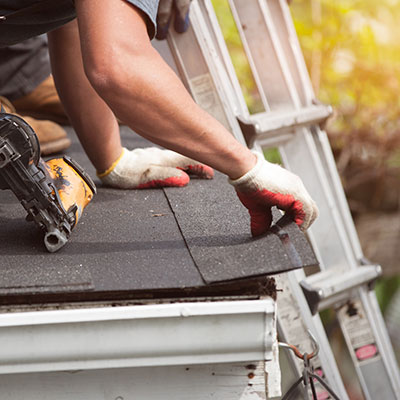 Roof
Take time to check your roof for damage, like:
Loose, cracked, or missing shingles
Sagging areas
Interior water stains
Exterior rust or stains
Rotting wood under loose shingles
Spring is also a good time to check any rooftop ventilation system that keeps heat from building in the attic during summer months.
Gutters
Inspect gutters for damage, proper drainage, or misaligned downspouts. If gutters aren't functioning correctly, water can cause damage to the foundation, windows, doors, and siding.
Leaves, snow, and ice can build up and cause clogs, so it's good to clean the gutters in spring. You may need to replace gutters if you find rust, cracks, or other damage. Make sure downspouts are firmly connected to gutters and aren't leaking or cracked. Replace any damaged gutters or downspouts right away.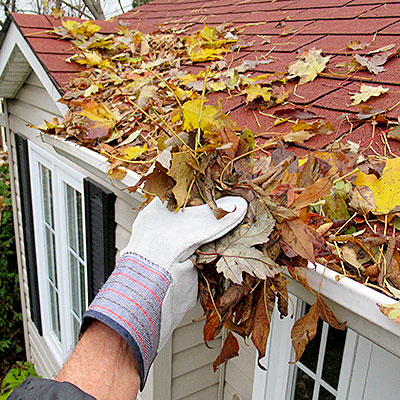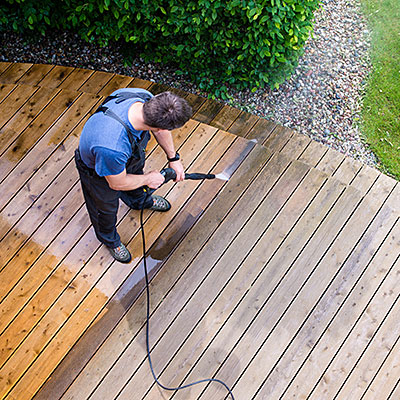 Decks & Porches
Check your decks and outdoor porches for splintered, warped, moldy, or rotted wood; loose hardware; and sturdiness.
Rotted wood feels spongy and looks darker than the other wood and will need to be replaced. If you find mold or mildew, clean the areas. If you find a good deal of damage or the structure is unstable, you may need to replace the structure.
Siding
Examine siding for any winter damage like cracks, gaps, warping, rot, water stains, or holes. If you need to replace siding, a professional will make sure there is no damage under the siding that needs repaired first.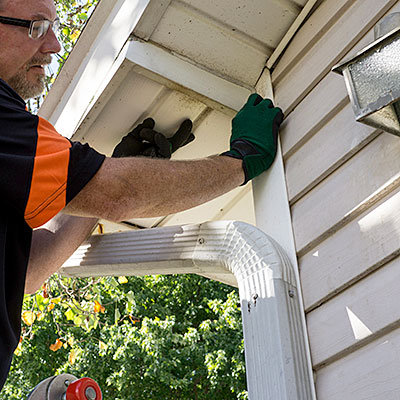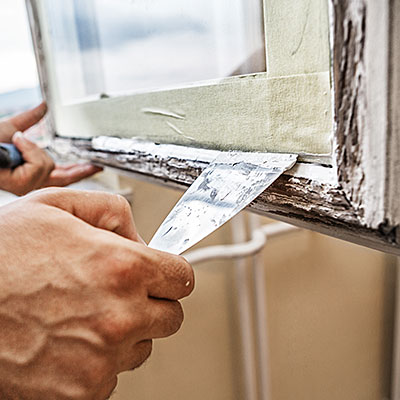 Windows
Check your windows for weather damage such as:
Condensation between panes
Gaps
Damaged or missing weather stripping
Air leaks
Rotting frame
Cracks
Hard to open/close
If windows aren't sealed correctly, your cooling and heating systems could be working overtime. When shopping for replacement windows, look for those with the ENERGY STAR® logo.
Attic & Basement
Make sure your attic hasn't had leaks or doesn't have mold. Then get it ready for summer by clearing vents and checking that the insulation is in good shape. If you have a basement, check for cracks or leaks. Consider a dehumidifier to help keep humidity under control.
Air Conditioner
Be sure your air conditioner is ready for the summer. Clean window units and filters. Consider having your central air conditioning unit inspected by a professional to make sure it's in peak running order.