If you are using a screen reader or other auxiliary aid and are having problems using this website, please contact us at 1.800.633.7077.
Online Budgeting Tools
Get your total financial picture… available at a glance.
Connect ALL your accounts (even loans and accounts at other institutions and lenders) to keep track of your money. Plus, your transactions update automatically! With CEFCU's Online Budgeting Tools, you can:
View all your finances.
Set budgets to reach your goals.
Enjoy the tools for free!
Get started today, using the Online Budgeting Tools menu on CEFCU On-Line® and Mobile Banking.
Budget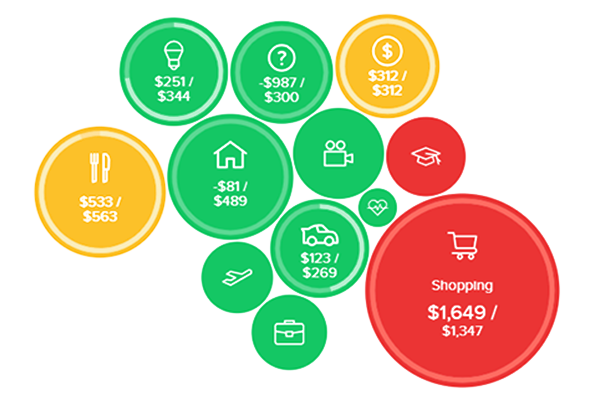 Budgets are set automatically by category based on your past spending patterns, but you can edit your budget any time. You can also add new items in your budget for things like, education, health/fitness, and more — whatever best fits your lifestyle and finances.
Spending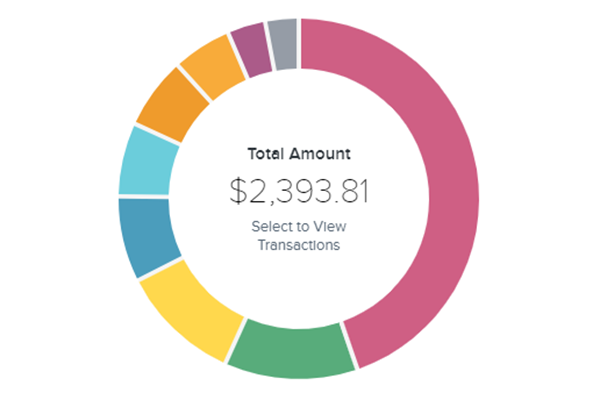 Your transactions are broken down into categories so you can have a better view of your spending. See how much you've spent in one category compared to another with easy-to-use graphics, and view category transactions for additional details. You can even filter accounts to remove ones that don't apply to your budget.
Trends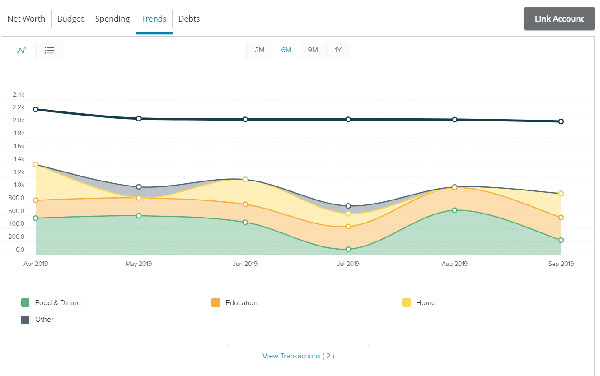 Track your income and spending patterns over time with visual trends. Choose snapshots from 3- to 12-months. You can view all spending categories or just one. Trends allows you to easily compare your income and expenses over time.
Online Budgeting Tools aren't just for your CEFCU accounts. Link external accounts, too, like savings accounts, loans, and credit cards from other institutions and lenders — see all your finances in one place!
Take control of your finances today
Not enrolled? Get started here. Just log into CEFCU On-Line® and Mobile Banking, and click on Budget, Spending, or Trends in the Online Budgeting Tool menu.